Australian Fellowship of
Bible-Believing Churches
Recalibrate Conference
for Young Adults

15-16 September

Emmanuel Baptist Church, Glenwood NSW
We are so glad you chose to look up the Australian Fellowship of Bible-Believing Churches (AFBC). The AFBC is a voluntary association of churches
and ministry personnel. It provides a network of loving support to churches and individuals through fellowship and practical help.
"For God so loved the world that he gave his one and only son, 
that whoever believes in him shall not perish but have eternal life"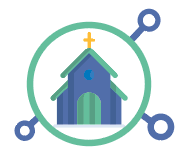 The AFBC has Churches in New South Wales, Victoria, South Australia, and Northern Territory. Find out more.
Interested in finding out more?
Whether it's to say hello or to find out more about getting involved with the AFBC, we would love to hear from you. Get in touch with us now.
Home  |  About | Events | Contact
We would love to hear from you. Email: info@afbc.net.au