declare missions conference
Declare Missions Conference
Saturday, 25 March 2023
9am – 1pm
Emmanuel Baptist Church, 992 Old Windsor Road, Glenwood NSW
Discover how you can participate in the Great Commission locally and globally.
Workshops will cover a wide range of skills useful for reaching the world with the gospel: Carpentry, IT, English as a second language, engineering, teaching, medicine, music, photography, social media, sports, and much more.
The conference is free. No preregistration — just come.
To learn more about Declare, the AFBC's mission arm, go to https://declare.org.au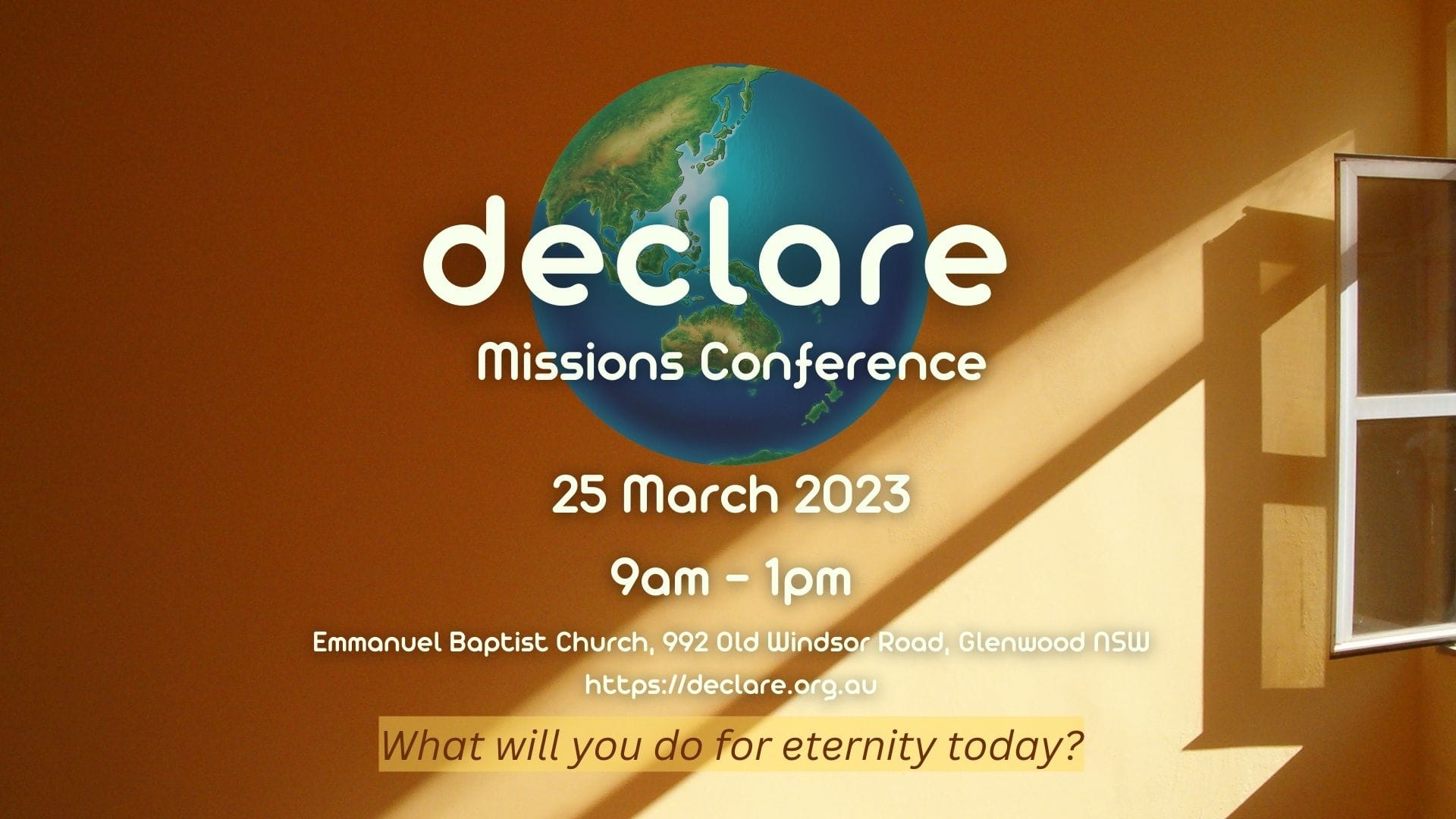 Interested in finding out more?
Whether it's to say hello or to find out more about getting involved with the AFBC, we would love to hear from you. Get in touch with us now.